May 28, 2012
small edit June 17
<< Behind the Scenes of An Al Qaeda Massacre {masterlist}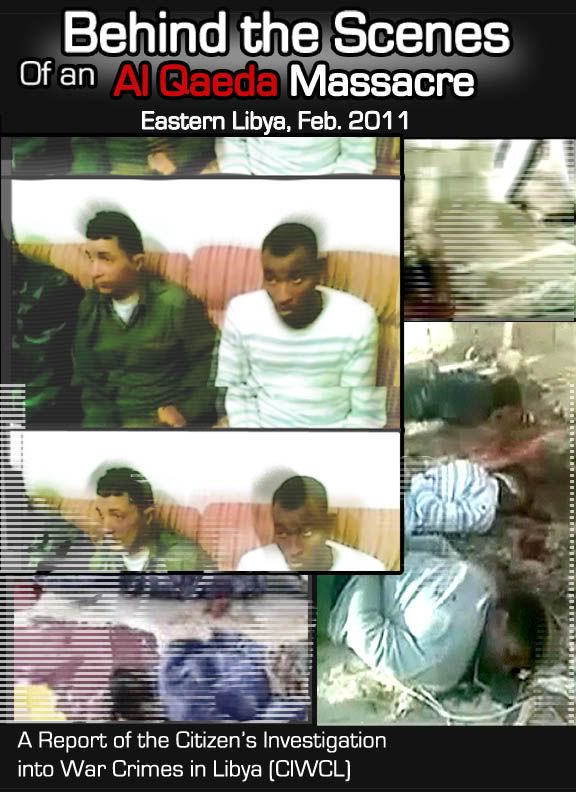 This post will host this second CIWCL report when it's completed and published. Until then I hope it can gather some final details with a little research
It should be a quick report, a simpler incident than the shed massacre, and already mostly of it we'll need is on file at the posts linked from the masterlist (top link).
I think the cover is done, at left, of course.
Previously called here "the Al Baida massacre," based on vague location understandings, the new name is stronger as well as rhyming. The report will emphasize the apparent Al-Hassadi - and thus Al Qaeda - link. It's a clear link, not even via an affiliated group - he used the training he got from Bin Laden's camps in Afghanistan to capture and execute these soldiers trying to defend their country.
What Needs Gathered
Nothing's really
needed
at this point, but there are surely some loose ends to be found about, and I will, but if others can help...
The location is one thing I personally gave up on. The Hassadi story has the massacre in or around Makhtoub, just southeast of Dernah (Al Qaeda central, and Hassadi's base).
Google maps link, given asMatruba
I looked in and around that town , couldn't find. Shouldn'tbe hard, it's barely a town at all. Below are some stitched images and notes I made months ago to convey the compound interior and exterior, for anyone else who wants to take a crack at it. Can anyone even get the sunlight direction here to narrow down if this road is east-west (my best guess) or whatever?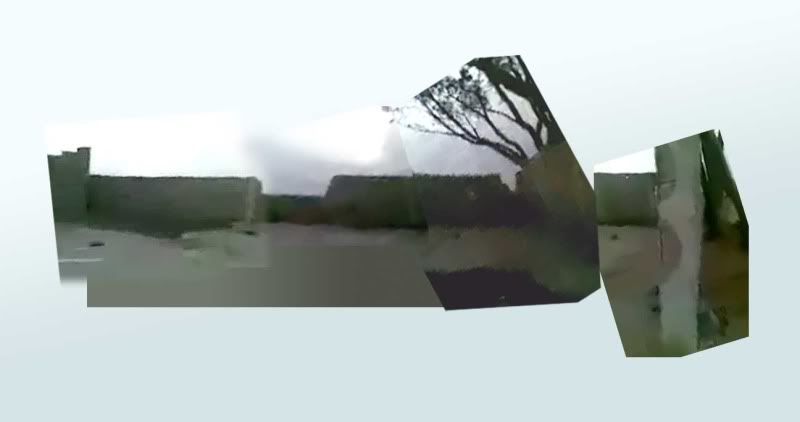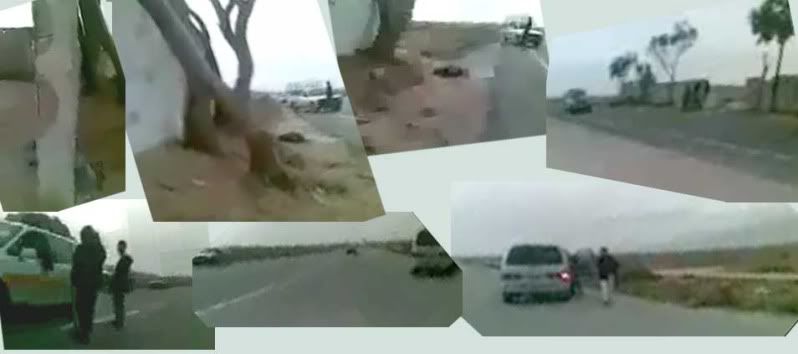 It's a small walled area (walls about six feet high, cinderblock and concrete), with its wall just ten feet off a two-lane paved road. There's little else around, suggesting its a ways outside of whatever town. A dirt trail parallels the road on the opposite side. Scrub prolferates. The hazy weather and weak mid-day light mess up my tricks to establish directions. A few angled trees grow to the right of the entry way, and from a distance we can see three more spindly ones to the left as well. The inside is partly dirt and/or grass, but mostly concrete. It looks like an overly-marked parking lot, a confusing montage of white and yellow lines at odd angles suggesting a lot and a highway or runway were fused together. Inner buildings are only faintly discernable to the right side and the rear. Little else can be told.